Quaker Outside the Lines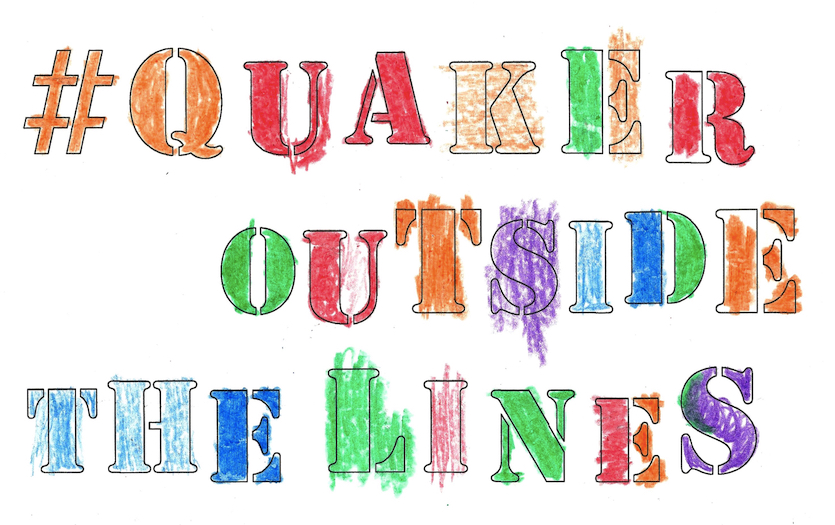 What does it mean to Quaker Outside the Lines?
It means to take your Quaker faith out into your community in meaningful ways--outside the meetinghouse walls.
Anybody can Quaker Outside the Lines, and many of us do.
But guess what? We got a grant!
The grant
If you're a member of New York Yearly Meeting, you can receive up to $200 reimbursement for a project in which you Quaker Outside the Lines. The money can go to rental spaces, publicity, supplies, or food for your project.
Applying
Here's what you have to do:
Create a project that involves Quakers and non-Quakers doing something together. Your project can be ANYTHING, as long as it fits these five requirements.
Think about how your project is a manifestation of your Quaker faith.
Make sure it's meaningful to people living in your town or city.
At least part of the project has to happen somewhere other than your meetinghouse . . . think libraries, schools, parks, and more.
Document what you're doing somehow on social media, using #Quakeroutsidethelines.
Apply at QuakerOutsidetheLines. And do it quickly! This grant has an expiration date, so your project must be FINISHED by October.
Quaker Outside the Lines is a ministry under the care of a local support committee. It has also been approved by New York Yearly Meeting's General Services Coordinating Committee and Ministry Coordinating Committee.
Questions
Send questions to quakeroutsidethelines@gmail.com.