Giving as Individuals & Families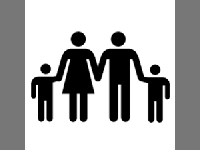 We envision a Yearly Meeting deeply grounded in the practice of our faith.
Individuals & Families Supporting NYYM

WAYS TO GIVE

OUR FUNDS

Give Online

Donate using a credit card or an e-check on your checking account. And thank you!

Recurring Gifts

Set up a monthly or quarterly withdrawal on a credit card or your checking account.

Give by mail or phone

Mail your check to:
15 Rutherford Place,
New York, NY 10003
212-673-5750

The Operating Fund

Your donations to the Annual Appeal supplement your meeting's covenant donation to the Yearly Meeting's Operating Fund and support the many ministries of the Yearly Meeting and the services it provides to local Friends and meetings.

The Sharing Fund & Witness Activities Fund

The Sharing Fund supports . . .

What Your Gifts Support

See the ministries and services that your contributions support.