The Jewels of Quakerism
Welcome . . .
. . . to Videos produced by Friend
Callid Keefe-Perry

on various aspects of Quakerism

.
Introduction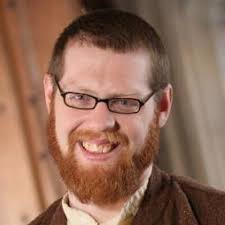 About Callid. Callid Keefe-Perry is an educator, minister, and advocate for the arts. He offers workshops, retreats, and trainings in discernment, arts ministries, and Quaker faith and practice. He worships at Fresh Pond Meeting in Cambridge, Massachusetts, while he studies for his Doctorate in Theological Studies at Boston University's School of Theology, where is is workig on a public theology of public education and a number of projects relating to creative and liberation approaches to Adult Religious Education.
About the videos. With Kristina Keefe-Perry, Callid has created a series of videos on Quaker faith and practice titled The Jewels of Quakerism (links below); video #3 in the series has been lost. In addition, Callid has created a video on liberal Quakerism titled Liberal Quakerism — Three Perspecties. The links below open YouTube pages for each video.