InfoShare, August 2015
InfoShare
N e w Y o r k Y e a r l y M e e t i n g
R e l i g i o u s S o c i e t y o f F r i e n d s
Volume 14
Summer 2015
Number 4
Editor: Steven Davison
Quicklinks

Send us your news!

InfoShare and Spark. Want to share your meeting's or committee's news and upcoming events with the rest of the Yearly Meeting? We will publish it in either InfoShare or Spark, depending on the timing.
Contents
NYYMOnline
News & Announcements
Job Opportunities
Conferences
Staff Calendars
Summer Sessions 2015
We have published the proceedings of this year's Summer Sessions, including some specific things that may interest you:
Website volunteers
Would you like to help publish content to our website? We still have a lot of things we would like to put on the website and not enough time to do it. You don't have to know anything about websites to help, as long as you're up for learning a little bit. Some knowledge of HTML would be great, though, and some knowledge of CSS would be really great. If you're interested, contact Steven Davison, the communications director, at steven [at] nyym.org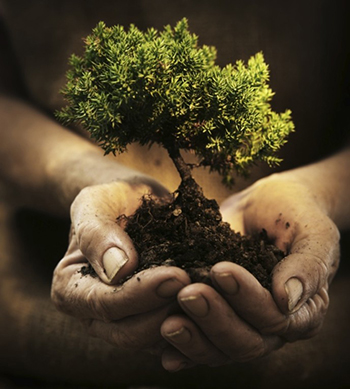 New on our Resources for Meetings page: Spiritual Nurture Programs for meetings
NYYM's Spiritual Nurture Working Group is offering twelve Spiritual Nurture Programs for meetings. They range from workshops on worship and vocal ministry to prayer and other perosnal spiritual practices. Would your meeting be interested?
News & Announcements
Recent Witness Minutes of New York Yearly Meeting
Spring Sessions 2015: The gathered body of the Yearly Meeting endorsed the Peace & Planet Mobilization for a Nuclear-Free, Peaceful, Just, and Sustainable World, to be held in New York City April 24–26. The body also agreed to send Friends to serve on the 2016 White Privilege Conference host committee; the Conference will be held in Philadelphia. Finally, the gathered body approved a minute of conscience opposing solitary confinement and sent a letter supporting a New York State legislative reform bill to the New York State governor and legislators.
Summer Sessions 2015: A working group was created to support NYYM Friends' participation in the 2017 White Privilege Conference (see above). The body also approved a minute brought forward by Indian Affairs Committee that directs the clerk of the Yearly Meeting to send a letter to Pope Francis upon his visit to the United States asking the Pope to repudiated the so-called Doctrine of Christian Discovery, and to rescind the papal bulls on which the Doctrine rests. Click the following to read the minute and text of the letter; click the folliwing to learn more about the Doctrine of Discovery.
You can see all of the Yearly Meeting's minuted witness work for the past several years on our Actions We Have Taken page on our website.
Faith & Practice—2015 Edition now available
The 2015 Faith & Practice Edition is now available. This edition includes earthcare advices and queries, as well as a section on worship groups. The price is $10.00 per copy. If you pick up your copy from the NYYM office, the cost is reduced to $7.00. Checks should be payable to New York Yearly Meeting or pay using a credit card on our online Donation/Payment page. Send your requests to NYYM, 15 Rutherford Place, New York, NY 10003, Attn: Helen Garay Toppins, or email office [at] nyym.org.
Call for Papers: Quakers and American Indians from the 1650s to the 21st Century
An interdisciplinary conference
Philadelphia, November 10–12, 2016
This conference will examine from a historical perspective all aspects of relations between American Indians and the Society of Friends. Submit proposals to mceas [at] ccat.sas.upenn.edu by October 28, 2015.
Click the following for more information.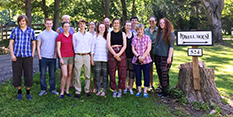 Irish Friends visit Powell House
Ten youth and three adults from Ireland Yearly Meeting spent time at Powell House during Unwinding. Irish Friends joined in work projects, conversations, games, worship, and, of course, American food! Carolyn McMullan, Ireland Yearly Meeting's youth staff, led some sessions with Mike and Chris. Good times were had by all.
Job Opportunities
Executive Director — New York State Council of Churches
The New York State Council of Churches is seeking an Executive Director to lead the organization into its next phase of growth and accomplishment. NYSCC joins together Christians of many denominations across New York State to care for one another, safeguard the presence of vital Christian communities, provide hospitality to all, proclaim the Gospel boldly in each place, and declare God's just will among the powers and principalities. Our mission goals focus on social justice witness and advocacy on state-level issues, such as income inequality, health care for all, earth care, and an end to mass incarceration; institutional pastoral care; and ecumenical cooperation in education, worship and action..
Visit the Council's website for a full position description.
Back to top
Conferences
September 17–20 — Prayer and Connection: A Practice Retreat for Quakers in Pastoral Care and Counseling
Quakers in Pastoral Care and Counseling 2015 Conference, Quaker Hill Conference Center, Richmond, IN
This year's conference will be led by Jennie Isbell, a Quaker spiritual director, workshop facilitator, and author of two books. Click the following to download the brochure.
September 19 — Workshop: Integrating Children into the Spiritual Life of the Meeting: Creating One Spiritual Community
Brooklyn Meeting, 9 am – 4 pm
Download the registration form.
How can our meetings better integrate our children into the spiritual life of our Meeting? How can we give them a voice in their experience of Quakerism and an awareness of Quaker process? Participants will leave with new energy, new ideas, and new tools to implement these ideas.
Sessions will explore both the worship and the community aspects of Quakerism, including children in the circle of meeting life: joys and challenges; supporting children's spiritual development; and hands-on approaches to teaching children Quaker process. Some parts of the day will be multigenerational and childcare will also be provided.
Facilitators: Mary Harpster and Melinda Wenner Bradley.
Download the workshop brochure.
September 30–October 2 — Quaker Fundraisers Gathering: Fundraising as a Spiritual Practice
Wyndham Hotel, Philadelphia, PA
The Gathering begins with registration and a reception at 4 p.m. on Wednesday, September 30, followed by dinner and the keynote by Thom Jeavons. Thursday is a full day of sessions with an opportunity to network in affinity groups of similar organizations. Thursday evening includes free time and dinner on your own. The Gathering continues on Friday morning with additional sessions. The Gathering will conclude on Friday, October 2nd at noon. Sponsored by Friends Fiduciary Corporation.
Visit the Fundraisers Gathering website.
October 10 — NYYM Quaker Outreach Roundtable, Shrewsbury Meetinghouse
Interested in Quaker outreach? There will be an Outreach Roundtable on Saturday, October 10, 9:30–3:30, sponsored by NYYM Advancement Committee and hosted by Shrewsbury Meeting. Hear speakers, ask questions, and exchange ideas . . . talk about what's working, what's not working, what you've learned, and what you'd like to know. Lunch and childcare provided. Contact Robin Whitely or Emily Provance with questions. Download the flyer.
ARCH Visitor training — October 30–November 1, Ocean Grove, NJ
Does your meeting have an ARCH Visitor? Consider coming to ARCH Visitor training October 30 - November 1 in Ocean Grove, NJ. ARCH Visitors work well in teams, so bring a friend! Contact ARCH@NYYM.org for more information, or visit the ARCH page on our website.
Back to top
Staff Travel Calendars
ARCH Coordinators:
Callie Janoff, Anita Paul, and Barbara Spring
| | | |
| --- | --- | --- |
| Sep 25–26 | Anita, Barbara, & Callie | Committee on Aging Concerns Retreat, Poughkeepsie, NY |
| Sep 30–Oct 1 | Callie | Friends Services for the Aging Annual Meeting, Medford Leeds, NJ |
| Oct 2 | Callie | Jewish Home Himan Brown Lecture with Atul Gawande, New York City |
| Oct 3 | Anita | Quaker Values and End-of-Life Decision Making Workshop, Purchase, NY |
| Oct 17 | Callie | ARCH Visitors Day |
| Oct 30–Nov 1 | Anita & Callie | ARCH Visitor Training 1, Ocean Grove, NJ |
| Nov 6–8 | Anita, Barbara, & Callie | Fall Sessions, Rensselaer & Old Chatham, NY |
| Dec 4–6 | Anita | Visitor Training for New England YM's SAGE program, Woolman Hill, MA |
| | |
| --- | --- |
| August | |
| 21–31 | Vacation |
| September | |
| 1 | Vacation |
| 12 | Facilitate Mini-retreat for Easton Meeting, Greenwhich, NY |
| 13 | Bring message to Easton Meeting's White Feather Day, Easton, NY |
| 19 | Attend Nurture Coordinating Committee Consultation Integrating Children into the Life of the Meeting, Brooklyn Meetinghouse, Brooklyn, NY |
| 21 | Meet with General Secretaries of NEYM, PhYM, and FGC, Hingham, MA |
| 21–24 | Attend Superintendents and Secretaries Retreat, Hingham, MA |
| October | |
| 7–9 | Participate in FUM General Board meetings and North American Ministries Committee meetings, Richmond, IN |
| 10 | Support Outreach Roundtable, Shrewsbury Meetinghouse, Shrewsbury, NJ |
| 17 | Attend All Friends Regional Meeting Quarterly Meeting, Montclair, NJ |
| 19–22 | Support NYYM/NEYM Pastors Retreat, Weekapaug, RI |
| 31 | Attend Budget Saturday, Purchase Meetinghouse, Purchase, NY |
| | |
| --- | --- |
| August 16 | Woodbourne Prison, Quaker Worship Group, Woodbourne, NY |
| August 21–23 | Fellowship of Friends of African Descent, Philadelphia, PA |
| October 10 | Outreach Roundtable, Shrewsbury Meetinghouse, Shrewsbury, NJ |
Back to contents